MY MOTHER'S FAMILY

On her father's side - the Gordons:

Sir Adam de Gordoun, Laird of Gordon, Bewickshire, 1st of That Ilk, b c1035 in Normandy,
d 1093 at the siege of Alnwick. His direct male descendants, in line, were:
Adam de Gordoun, Adam de Gordon, Alexander, Adam,
Sir Adam of Huntley d 1269, married his 3rd cousin Alicia Gordon d 1274
Adam d 1296, m Marjory de Cumming

Sir Adam, Lord of Gordon, Lochinvar and Strathbogie, d 1333, m Annabella
Sir Adam Gordon of Strathbogie, d 1346
John Gordon, d c 1394
Sir Adam Gordon d 1403, married Elizabeth Keith
Elizabeth Gordon d 1438, married 1408 Alexander Seton d 1440, created Lord Gordon 1436
Alexander Gordon, 1st Earl of Huntly 1450, 3rd marriage Elizabeth, daughter of Lord Chrichton
George Gordon, 2nd Earl of Huntly, died 1507, 2nd marriage 1459 Princess Annabella,
d of King James I of Scotland and widow of James Earl of Angus
Alexander Gordon, 3rd Earl of Huntly, died 1523, m Janet, daughter of Earl of Athol
Alexander Gordon of Strathdown (2nd son), died about 1568, m daughter of John Grant of Grant
William Gordon of Delmore, died about 1630, ancester of the Croughly Family
Alexander Gordon, d c1690
William Gordon 1663 -1725, married Miss Kirkmichael
John Gordon 1695 - 1738, married Margaret Grant
James Gordon 1726 - 1812, married 1760 Anne Forbes of Bellabeg
William Alexander Gordon 1769 - 1856, by 'Handfasting' to Elizabeth Leys
Charles Alexander Gordon 1821 - 1899, married Annie MacIntosh b 1850, d 1910
Henry King Gordon 1851 - 1926, married 1893 Beatrice

Giselle

Louise Incledon-Webber
Florence

Ruby

Beatrice Gordon, 1898 - 1984, married 1920 George Pollard Thomas
Caroline Jane Thomas born 1942

Caroline's grandparents, Lt.Col. Henry King Gordon, and Giselle, nee Incledon-Webber. Both died at our Folkestone home, Granny in 1950.

Right: The three Gordon children, L-R: Janet

Ivy

Giselle, Charles

Alistair

Richmond and Florence

Ruby

Beatrice (my mother).

THE FAMILIES ARE JOINED
Philip Rogers Webber married (1759) Mary Incledon of Buckland
|
Henry Webber 1762 - 1833, married Lucy Elizabeth L'Ecolier
|
Charles Henry Webber 1810 -1883, married Henrietta Chichester of Hall
|
Edward Chichester Incledon-Webber 1837 - 1896, married Georgina Chisholm Beare,
3rd daughter of Major W. Garbet Beare of Kingsgate
|
Beatrice

Giselle

Louise Incledon-Webber 1868 -1950, married Henry King Gordon
|
Florence

Ruby

Beatrice Gordon 1898 - 1984, married George Pollard Thomas (1920)
|
Caroline Jane Thomas



The Webbers
John Webber (the Elder)
John Webber 1654-1735 m (1681) Mary Fleming
Alexander Webber 1685-1739 m (1728) Elizabeth Rogers
Philip Rogers Webber 1732-1819

The Incledons
Robertus de Incledene
(held lands in Braunton, Devon in 1160)
Godefrido de Incledene
(acquired Buckland House, Braunton in 14th
century from Adam Wicklow de Buckland)
Robert Incledon, died 1558, m Agnes Wolf
John Incledon, died 1570, m Jane Davill
Lewis Incledon, died 1614, m Wilmot Pomeroy
Lewis Incledon, died 1657, m Elizabeth Collarmore
Lewis Incledon, died 1698, m Elizabeth Fane
Henry Incledon, died 1736, m Susannah Chichester
John Incledon, died 1746, m Elizabeth Northcote
Mary Incledon

On her mother's side: the Incledon-Webbers
In the mid 18th century two old Devonshire families were joined by marriage, and their grandson decided to link the names.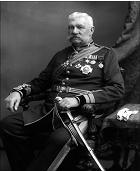 Right:
Sir Charles Alexander Gordon KCB MD

My Great-Grandfather was Surgeon General in the Army. His medals were stolen during the public preview when we auctioned unwanted stuff from our big house in Folkestone after my Mother's sister Ivy died. They were returned through an extraordinary coincidence. My Uncle Alistair (Mum's brother) worked for the Ogilby Trust (military archives) and spotted an auction catalogue on the coffee table, open at a page displaying a set of medals. Familiar with this portrait of his Grandfather, which is the frontispiece of his army memoirs book, he recognised them, and sent his son, my cousin Alistair John Gordon, to the auction to buy them back! An African red-breasted swallow, Hirundo semirufa gordoni, is named after C.A.Gordon.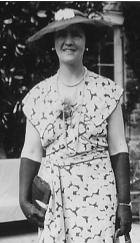 Dressed for a wedding in 1935

At my sister's wedding, Ceylon, 1941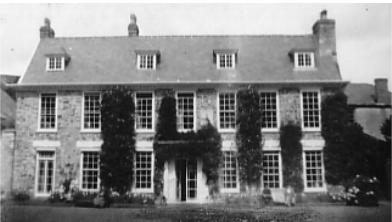 The seat of the Incledon-Webbers, Buckland House, Braunton, near Barnstaple, Devon.

Some favourite photos of my Mother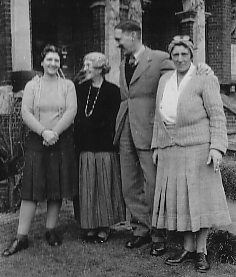 Granny Gordon ('GG', her maiden name Incledon-Webber) and her three children: Ruby, Alistair and Ivy, in the front garden of Cromdale, 1946. The first-born son, George, had died in India from an infected innoculation.

Some Incledon-Webber history
The earliest Incledon records are from the 12th century. They probably lived at the adjoining farm. Buckland was purchased in 1319 and Incledons have lived there ever since. Only once in seven centuries was the head of the house a Webber, because the elder daughter married Philip Rogers Webber of Loxhore near Barnstaple in the mid 18th century. Webber came from a pewterer family, and both his father and grandfather were Mayors of Barnstaple. Their portraits hang in the Guildhall at Barnstaple.

Meanwhile the Incledons had been supplying several Recorders of Barnstaple over a period of 79 years. In about 1746 Robert Incledon built Pilton House, Barnstaple, now an old people's home, and his son Benjamin, Recorder in 1758, was living there in 1770. The 1830 Recorder, Robert Newton Incledon, also lived there. The two stone falcons of the Incledon crest stood at its entrance gate, but were later transferred to Buckland. Philip Rogers Webber reconstructed the front of Buckland in the Queen Anne style, completing it in 1762. They had 16 children, and rebuilt the east wing to accommodate them. His son Henry Webber was Caroline's Great-great-great-Grandfather.

Buckland had 650 acres of farm land and ancient farm buildings including one dating from 1660. The 1841 census lists 35 people living on the estate. While other places in Devon called Buckland are probably named after the male deer, it is believed that this Buckland was Boke-land, indicating that the estate is listed in the Domesday Book.



Stories from Cromdale
Why did they give the name of Cromdale to the house at 60 Shorncliffe Road, Folkestone? It is a place in Scotland, connected with my Grandfather Gordon's family. The house was built in the 1890s with three storeys, a basement and a loft and during my childhood it had nine potential bedrooms, though some were variously used as junk rooms, play rooms, a sitting room for the lodger and accommodation for Mr & Mrs Smith, who rented the basement flat and were useful to have about for odd jobs and baby-sitting.

After his death in 1926, my Grannie converted it into flats, though there was free access to everyone's room, in theory. No-one ever abused this trust. The first floor was rented by a wiry spinster called Miss Lister. She was a member of the Theosophical Society that met next door. They dressed in long, white gowns and burned incense. Another generation of them were there when I was a child at Cromdale, and they still dressed in white and smelt funny. One of the two built-in cupboards on that landing was always known as Miss Lister's cupboard, though as a child I never knew who she was.

In 1939 my Father was sent by the Army to Ceylon, and my Mother, brother and Attie went too. My sister Amber stayed behind with Grannie Gordon. They went to Uncle Alistair's winter wedding, at which GG left off her winter combinations in order to look slimmer, and got pneumonia as a result. The new antibiotic M&B693 saved her life. Amber refurnished the front first floor room, in which she had been born in 1921, and which later was to be my bedroom. GG would not let her join the armed forces, so she contented herself with feeding the returning soldiers from Dunkirk. The guns in France could be heard from Folkestone. When evacuation was ordered, Amber decided to join the family in Ceylon, and there she joined the WRENS.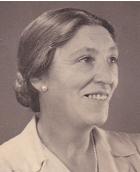 My Mother. aged about 17, cycling in front of Buckland House.

This is Attie, my Mother's unmarried sister Ivy who shared our lives. There was no-one in the world more kind, more devoted to the three children. We were her life, and on the rare big reunions when the whole family was together, her eyes would shine with joy. Here she is on the right as a young girl.

My Mother was an accomplished artist, and these are some water- colours she painted while we lived in the Lake District in the 1940s.

My Mother's brother Charles Alistair Gordon was the youngest of the three. My family called him Alistair, while his wife Jo called him Charles. He was also known as Waggy because he had the enviable skill of being able to waggle his ears. His children, Ann and Alistair (whom we called AJ to distinguish him from his father) often came to stay with us in Folkestone and were delightful company. Here is Ann (seated, short blonde hair), her husband Don Farr, their three children and their families.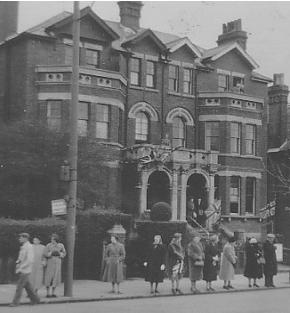 The left of the pair: Cromdale, 60 Shorncliffe Road, Folkestone, was my home from toddlerhood to adulthood. First I had the little bedroom with the balcony above the porch, and later the master bedroom next to it. In this picture, the Queen was expected at any moment.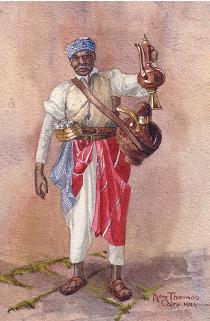 Painted in Cairo by my mother, 1924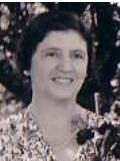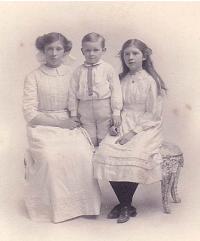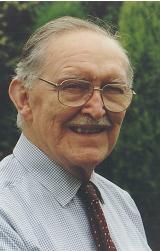 Uncle Alistair, my mother's younger brother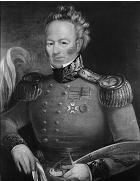 William Alexander Gordon, Caroline's Great-great-grandfather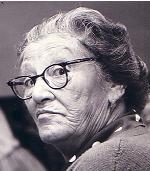 H.K.Gordon was educated at Rugby and served in the Bank of Bengal in India and the Calcutta Light Horse. He did charity work in the First World War for the families of soldiers and sailors.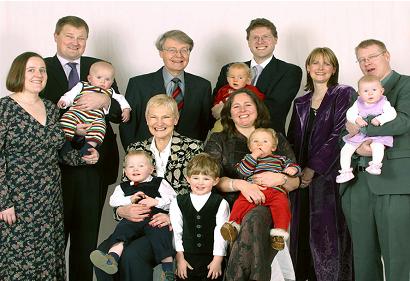 My parents married at Holy Trinity Church, Folkestone on 25 May 1920. The signing of the register was witnessed by Mum's sister Ivy, Dad's mother Hettie Bloor and W.B.Incledon-Webber, probably Mum's Uncle Bill.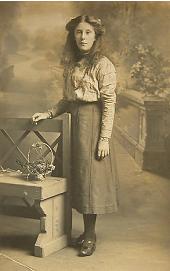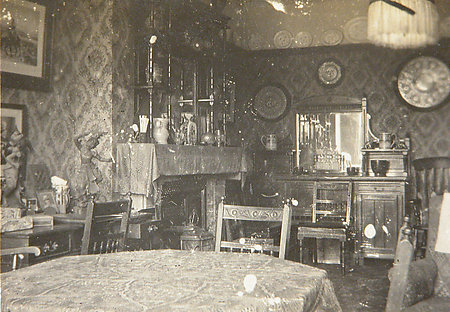 This elaborately decorated room was the dining room at Cromdale, the family home in Folkestone during the time my mother was a young girl. When I was being brought up there in the 40s and 50s it was my Mother's bedroom. Dad slept upstairs because he snored so loudly. It was bitterly cold in winter, and very damp, because it had four external sides: it stood on stilts above the coal and garden sheds, it had a flat roof where we hung washing out to dry, and it had two external walls. There were two windows and a glass door with wrought-iron steps leading down to the garden, and they were far from draught-proof. We had no central heating anywhere in the house. We burned logs, coke, gas and oil. After my parents moved to Acrise, I used this room for my cine-film work, filming, editing and creating animated cartoons. On the far left you can just see part of my Great-Grandfather's portrait, as shown near the top of this page.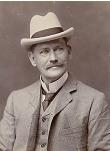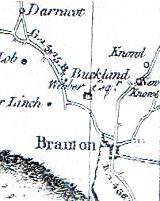 Above: map of 1765 showing Buckland House in Braunton, Devon, then called Branton, 6 years after the Webbers and Incledons were joined by marriage.

The Gordon clan emblem, motto 'BYDAND'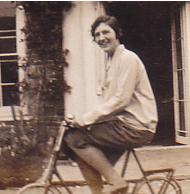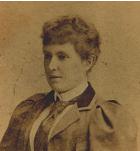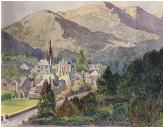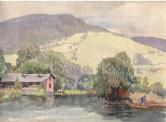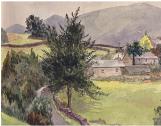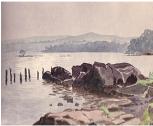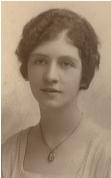 Left: my Mother around the time of her marriage in 1920.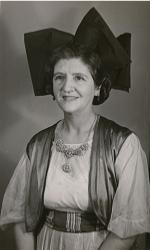 Left, my mother in national costume for a fancy dress event in 1950.